The 5 AWESOME ADVANTAGES of Owning a Website for Small Businesses
Small towns in Canada still exist, where mom and pop shops once dominated the retail industry. More of these small, independent businesses are now being taken over by big franchises and corporations. And most of these small business owners are not very pleased. However, they see the internet as an opportunity to get their message out to the rest of the world.
And they're right. 
To celebrate the wonderful world of small businesses, we've made a list of 5 awesome advantages of owning a website for small businesses.
1. The Internet Reaches Everyone
In the mid 90's, the internet was referred to as "the great equalizer". It was a way for small businesses to compete with the Fortune 500 companies. Fast forward to 2019, and things have changed. The internet makes it possible for everyone to access information. It is easier than ever for your business to have a website so that you can attract new customers. This definitely ranks as an awesome advantage of owning a website for small businesses.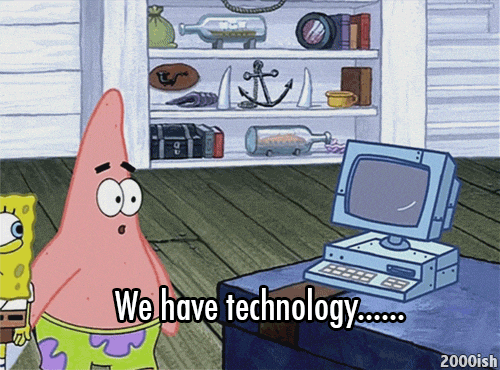 2. The Internet Crosses the Economic Barrier
In this day and age, almost anyone can get a free e-mail account. And for those who can't afford a computer, more and more high-speed internet cafés are showing up in rural towns around the world.
Amazingly, the web is accomplishing the very thing that TV was once was recognized for. In fact, the web has taken over this role and pushed it to another level.
For instance, let's take the viewers that watch television. The viewed content is created by a select few. On the other hand, those who 'surf the web' ,are an active part of the process. All in all, the web is something people actively seek out AND can interact with. With that said, it's now extremely easy to view websites, and actually own your very own website! This is yet another advantage to owning a website for small businesses. 
3. The Internet Breaks the Language Barrier
Besides crossing the economic barrier, the web has broken the language barrier as well. Technology allows web pages to be converted to other languages. However, until translation technology is perfected, many companies are creating their own translations. With that said, some big companies let users choose between English and another language. Also, some large portals offer entirely different versions of their website for each part of the world.
More and more companies recognize the web as a tool to gain access to the international market. Furthermore, if your business depends on selling products, you can can easily do this online with an eCommerce website. This will extend your selling platform, worldwide! This is clearly an awesome advantage to owning a website for small businesses.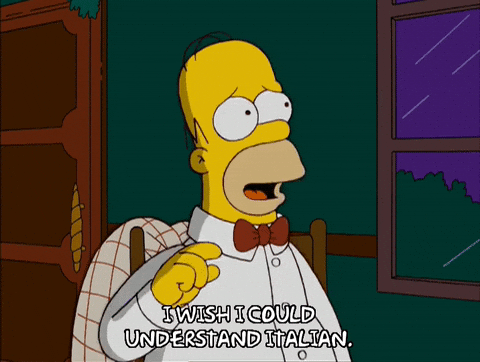 4. Online Marketing Reaches Epic Proportions
Even third world countries are proving to be targets for online marketing plans and e-commerce. In rural areas of the world, people are finding it more reliable to email friends and family from a local internet café, rather than depending on postal services. Even those in metropolitan areas use email for the pure speed over traditional mail.
Furthermore, we all know that email is a more cost-effective alternative to picking up the phone. This is especially true when doing business overseas. Likewise, the internet gives shoppers direct access to fashions and trends which may not be available in their home country. Also, if you're a small business owner that depends on international clients, you definitely want to seize the benefits of owning a website. 
5. The Future of Online Presence IS Your Website! 
Last but not least, one BIG advantage to owning a website for small businesses, is that there are TONS of markets the internet can provide access to. The web is the one medium that transcends language, social, and economic barriers. It's a network viewed and created by all types of people around the globe! In turn, it gives the business owner valuable insight and information about those people. 
Today more than ever, it's easy to get discouraged by big businesses. In reality, these businesses have the resources to hire entire marketing teams, with expertise in search engine optimization (SEO) and online advertising. 
Yet the big guys don't have the same passion, drive, and emotional investment a small-business entrepreneur does. Although big businesses can throw a lot of money into an online ad campaign, small businesses need to see a direct return on investment on every dollar spent. Likewise, a web campaign driven by someone who truly cares about the company, product, and customer can be just as effective as a large scale campaign. 
Small businesses truly can compete with the big guys online. Ultimately, YOUR WEBSITE is the portal for amazing results, and explosive online presence for your small business.
So be creative, pay attention to upcoming trends, and make the web your business's most powerful marketing too! BONUS: 3 Key Points about Online Marketing for Your Website
Here are 3 key points that may help you see success in your online marketing campaign, no matter what your budget.
1. Maximize the conversion rate on your website.
Every story, image, and link should drive a visitor to your overall website goal. Eliminate any unnecessary graphics or information that does not directly encourage the customer to take the action you want. It's also a good idea to monitor your web traffic reports regularly to make sure visitors are clicking where you need them to click. Also, keep modifying your site until you get the results you want.
2. Celebrate the fact that you're a small business.
Tell customers right away why they can benefit from using your company's service rather than a big business. Will they get faster service? More attention to detail? More personality? Better customer service? Many people want to support the small business owner, but they still need to know right away what is in it for them.
3.  Use e-mail to keep the communication lines open with potential customers.
It is a cheap way to follow up, send coupons, encourage repeat business, and find new business through viral marketing.